Tazaa News latest news updates,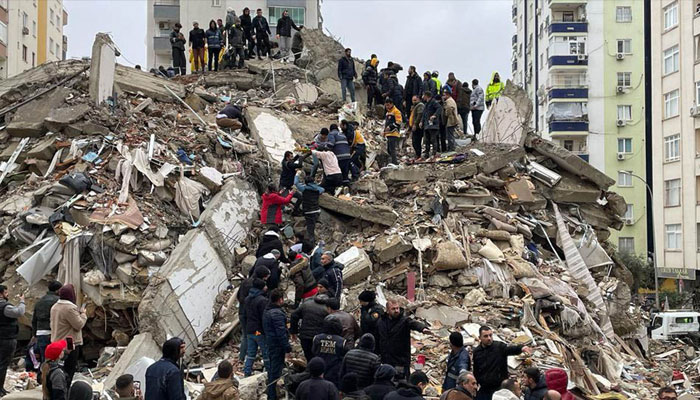 45 citizens of Saudi Arabia were evacuated from the affected area of ​​Turkey due to the earthquake.
A spokesman for the Saudi Arabian Embassy says the search for a missing Saudi woman is ongoing.
In a follow-up statement, the Saudi embassy said 45 Saudi citizens were staying at the hotel.
It is known that the number of victims of the strong earthquake in Turkey and Syria has reached more than 15 thousand people. According to the authorities, 12 thousand 391 people died in Turkey and 2 thousand 992 people died in Syria. .
After the earthquake, the struggle to save the lives of the people trapped under the ruins continues, in which rescue teams from 60 countries of the world are participating.
The extreme cold prevented relief work, 53,000 people were injured and 6,500 buildings were destroyed in Turkey alone.
Turkish President Tayyip Erdoğan visited the affected areas, met with the victims and promised that no one will be left homeless and will provide immediate financial assistance to the affected families.
.