Tazaa News latest news updates,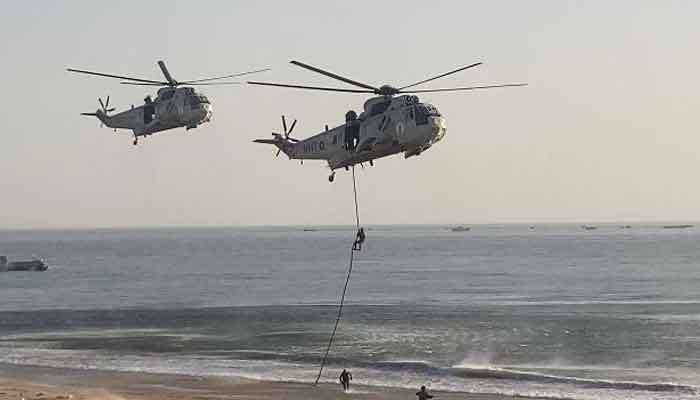 50 countries participated in the peace exercise in the open sea of ​​Karachi under the leadership of Pakistan.
During Phase C of the Peace Exercise 2023, domestic and foreign warships practiced on the high seas.
The Pakistan Navy conducted anti-piracy operations and demonstrated heavy gunfire in the open sea, JF-17 Thunder, P-3C Orion and ATR aircraft flew in peacekeeping exercises, Sea King helicopters and flyovers were also conducted by Zulu Helicopters.
Ships and missile boats from Indonesia, the US, Italy, Sri Lanka and Malaysia participated in the peace exercise.
Pakistan Navy Vice Admiral Owais Ahmad Bilgrami, commander of the Pakistan Navy, said on this occasion that 28 countries participated in the 2007 peace exercise and 50 countries in 2023, the 2023 peace exercise was a major naval exercise of its kind.
Owais Ahmed Bilgrami said that this exercise is not against any country, but its goal is peace and stability in the region, the goal of the exercise is to always be ready in any situation and environment.
.