Tazaa News latest news updates,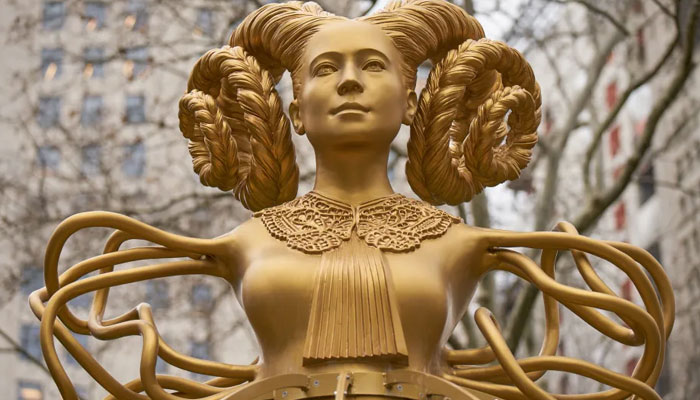 A statue of a female judge by Pakistani-born sculptor Shazia Sikandar has been installed in front of the Court of Appeals in New York.
Pakistani-born sculptor Shazia Sikandar says the 8-foot statue symbolizes the urgent need for resistance.
Rising from a pink lotus flower, the golden figure wears Justice Ruth Ginsburg's famous lace collar.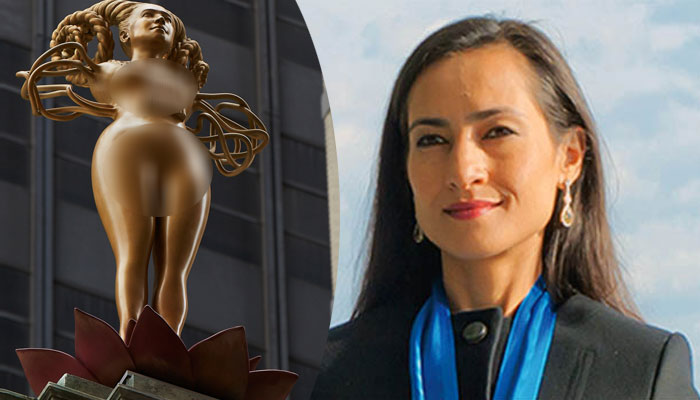 Shazia Sikander, a 53-year-old Pakistani-American artist, says the statue is part of an international movement to rethink the traditional representation of power in public space in light of 21st-century cultural values.
The monument, called "Now" (because it's needed now), was erected at a time when the US Supreme Court threatened women's reproductive rights.
According to Shazia Sikandar, after the death of Justice Ruth Ginsburg in 2020, legislation in favor of women took a big hit.
It should be said that in the place where this statue is placed, statues of great legislators such as Zoroaster and Confucius were once placed.
.