Tazaa News latest news updates,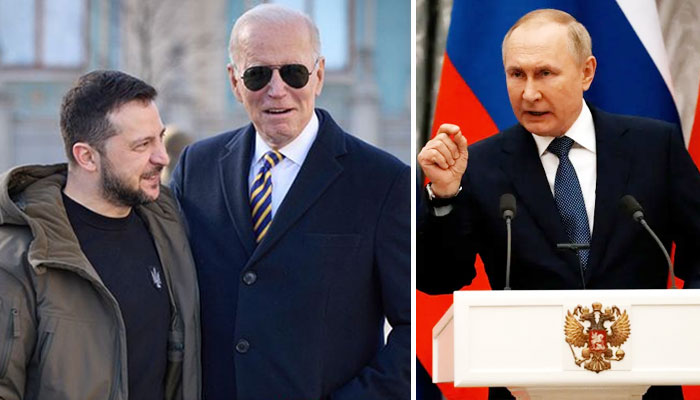 After the visit of US President Joe Biden to Ukraine, Russian President Vladimir Putin is scheduled to make an important speech.
According to foreign media reports, US President Joe Biden returned from Kiev, the capital of Ukraine, after an unannounced visit.
According to foreign media, the American president will also make an important speech regarding the war in Ukraine.
According to reports, the US president will tell in his speech how the US has persuaded the world to support Ukraine against Russian aggression.
Earlier, after arriving in Kyiv, the American president announced another 50 million dollars.
He said that the new military aid consists of light multi-launch missiles, while the president of Ukraine said that long-range weapons were discussed with the US president.
According to a foreign news agency, this was the first visit of the American president to Ukraine after the Russian attack on Ukraine.
.