Tazaa News latest news updates,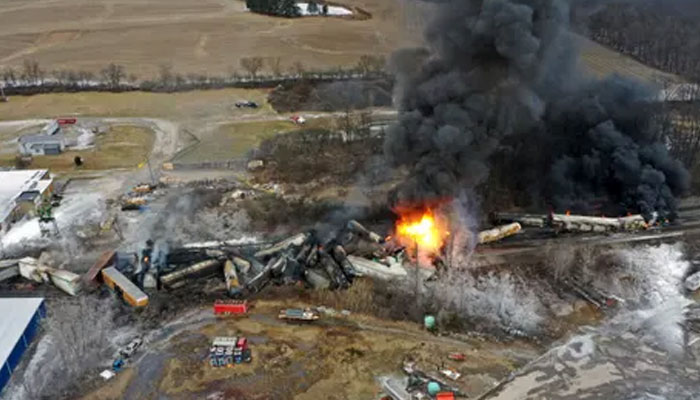 In America, 50 cars of a freight train derailed, there was a fire in the freight train, no casualties were recorded in this incident.
According to the sources, due to extreme cold there was a problem in extinguishing the fire and the water in the fire station froze.
Sources say the chemical was contained in a 50-car American freight train.
It should be said that the freight train accident occurred in the border region of Ohio and Pennsylvania.
.