Tazaa News latest news updates,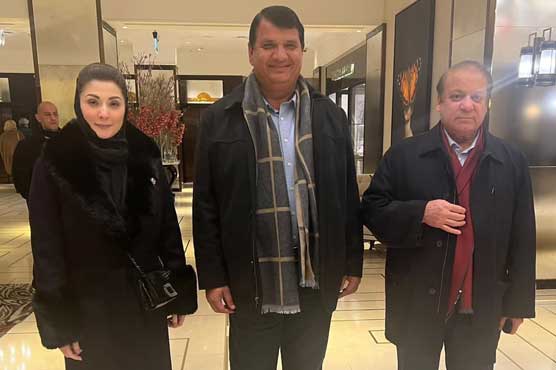 London: (Web Desk) PML-N leader Nawaz Sharif and party's main organizer Maryam Nawaz met PML-N Khyber-Pakhtunkhwa Adviser and Engineer Amir Makam.
The political situation of the country and the political problems of PML-N were discussed at the meeting.
Former Prime Minister Nawaz Sharif also instructed PML-N Khyber Pakhtunkhwa president to mobilize Khyber Pakhtunkhwa party workers for the upcoming elections.