Tazaa News latest news updates,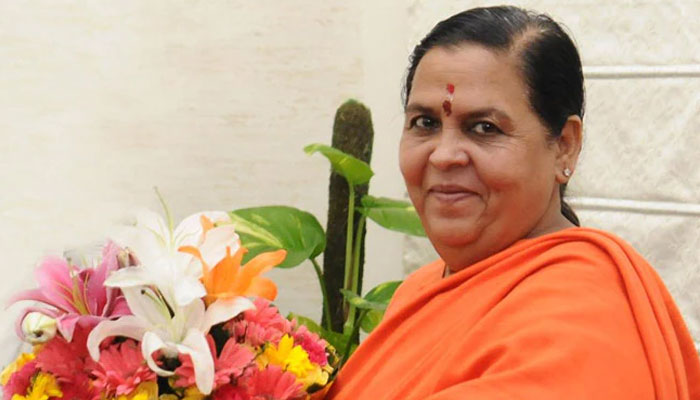 A senior leader of India's ruling Bharatiya Janata Party, Uma Bharti, appealed to citizens in a unique way to stop drinking alcohol.

According to the Indian media, Uma Bharti, the former prime minister of Madhya Pradesh state, tied a cow and urged people to give up alcohol and drink milk.
According to reports, he also raised the slogans "Sharab Nahi Dud Pyo" on this occasion.
According to Indian media, the seller closed the shop after the slogans of the female leader.
According to Indian media, Uma Bharti threw cow dung at the same liquor store in June last year, while in March she pelted stones at another store.
.