Tazaa News latest news updates,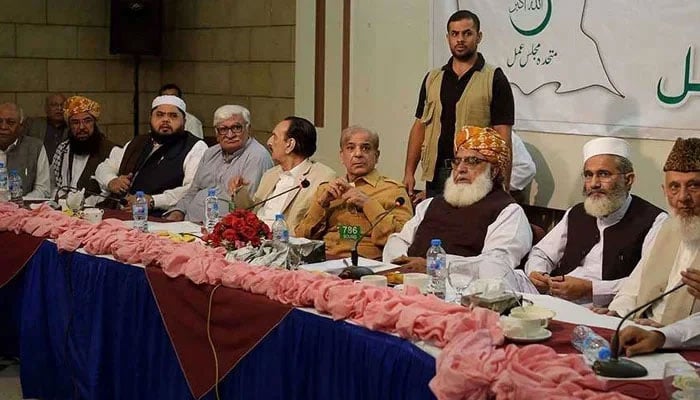 The all-party conference called by Prime Minister Shahbaz Sharif has been postponed once again.
Federal Minister of Information Maryam Aurangzeb said in a statement on the social networking site Twitter that the APC conference on Thursday February 9 will be postponed due to the visit of Prime Minister Shahbaz Sharif to Turkey.
He said that the new date will be announced in consultation with the allies.
Maryam Aurangzeb says that Prime Minister Shahbaz Sharif will go to Ankara tomorrow morning and express his condolences and condolences to President Erdogan for the earthquake devastation, loss of life and solidarity with the people of Turkey.
It should be noted that Federal Information Minister Maryam Aurangzeb said yesterday that the APC on the issue of terrorism will be held on February 9 instead of February 7.
.