Tazaa News latest news updates,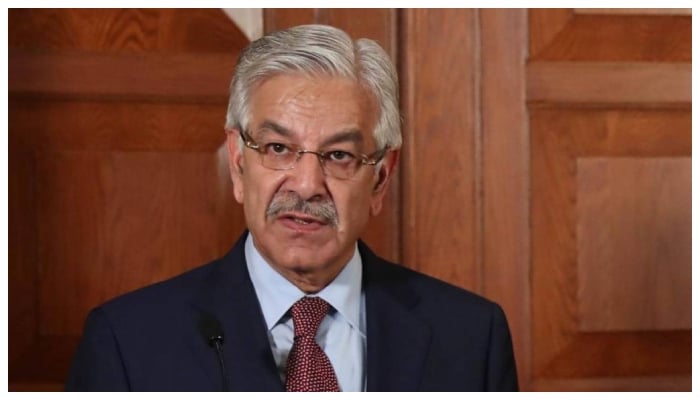 Minister of Defense Khawaja Asif hit President Dr. Arif Alvi hard.
In a statement on Twitter, he said that Arif Alvi should stay within his constitutional hours, not violate the constitutional limits of the Election Commission and not engage in politics.
The Minister of Defense said that Arif Alvi should take care of the dignity of his office, if not his own duty, Arif Alvi should remember that he got the position of president as a result of the 2018 election.
Khava Asif also referred to the decision of the Supreme Court.
On the other hand, Interior Minister Rano Sanoullah also attacked President Arif Alvi and said that Arif Alvi should become President and not Imran Khan's spokesperson.
He said that Imran Khan had earlier made the president, president, deputy president and former governor of Punjab to violate the constitution, the president had nothing to do with announcing the election date.
.