Tazaa News latest news updates,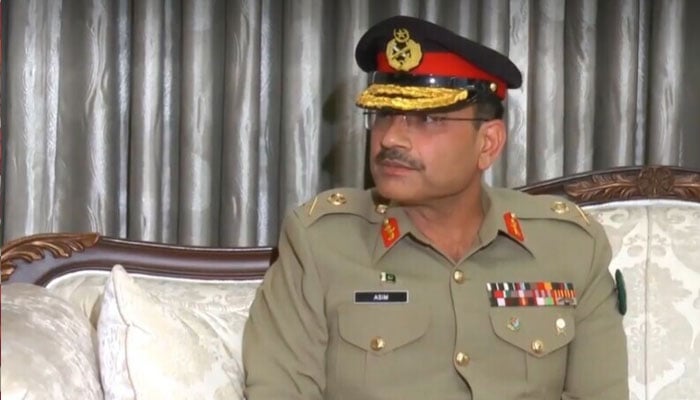 London: Chief of Army Staff General Asim Munir arrived in Britain on an important visit.
General Asim Munir discusses strategic security issues with British authorities, General Asim Munir has been invited by the Ministry of Defense to visit Britain.
Sources have confirmed to Geo News that General Asim Munir's visit to Britain will last for five days. This is the first visit of General Asim Munir to Britain after becoming the head of the army.
General Asim Munir speaks at the fifth Pakistan Stability Conference, the Pakistan Stability Conference will be held from February 5 to 8 in Wilton Park, the theme of the conference is the return of regional stability, geopolitics and other challenges in South Asia. Sir Patrick Sanders will be.
.