Tazaa News latest news updates,
Attempts to transfer thousands of kilos of drugs to Saudi Arabia were prevented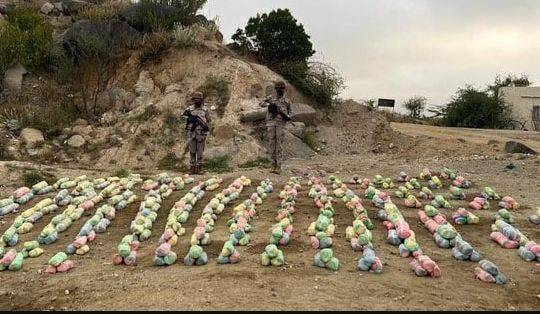 Riyaz (Daily Pakistan Online) Saudi authorities foiled an attempt to smuggle 18.2 tons of narcotic herbs and over one and a half tons of hashish across the country in a separate security operation in just 14 days. According to Arab News, security forces arrested 309 smugglers, including 10 civilians, in a 14-day operation from December 25, 2022 to January 7, 2023 in Najran, Jazan, Asir and Tabuk.
It is worth mentioning that in the recent past, a large-scale operation against drug trafficking was carried out in this country, during which a large amount of drugs was seized.
More:
arab world