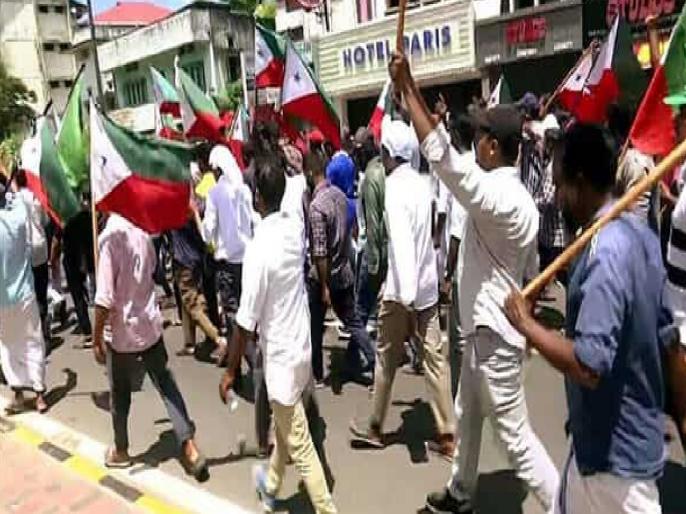 NEW DELHI: The Center on Wednesday banned the Popular Front of India (PFI) and several of its affiliates for five years under a tough anti-terrorism law alleging links with global terror groups like ISIS. Organizations banned under the Unlawful Activities Prevention Act (UAPA) include PFI including Rehab India Foundation, Campus Front of India, All India Imams Council, National Confederation of Human Rights Organizations, National Women's Front, Junior Front, Empower India Foundation and Rehab Foundation, Kerala. .
More than 150 people with alleged links to the PFI were raided and detained across seven states on Tuesday. Some were arrested. More than 100 people were arrested by raiding the premises of this organization 16 years ago. His property was also confiscated. Opposition Congress in Kerala and its ally Indian Union Muslim League (IUML) welcomed the decision. But it has been demanded that RSS should also be made illegal in the same way.
Funds from abroad also through hawala
The Union Home Ministry has also claimed that PFI functionaries are raising funds for operations from India and abroad through banking channels, hawala and donations. These funds are pooled through multiple accounts and shown to be legitimate and ultimately used for various criminal, illegal and terrorist activities in India. The income tax department has canceled the registration of PFI.
Also associated with the notorious SIMI organization
The Union Home Ministry has clarified that some of the founding members of PFI are notorious SIMI leaders. PFI has links with Jamaat-ul-Mujahideen Bangla (JMB). Both JMB and SIMI are banned organisations.
There are many examples of PFI having international links with global terrorist groups such as the Islamic State of Iraq and Syria (ISIS). Some PFI activists have been involved in ISIS activities. He has been involved in terrorist activities in Syria, Iraq and Afghanistan.
PFI and its affiliates are secretly trying to radicalize a community by creating a sense of insecurity in the country. It seems that some people of PFI are involved in international terrorist organization. The Uttar Pradesh, Karnataka and Gujarat governments had demanded a ban on PFIs.
PFI tried to increase contact among youth, students, women, imams, lawyers and weaker sections. PFIs and their associations function openly as social, economic, educational and political organizations.
Even in Maharashtra, there is a plot of assassination
Chief Minister Eknath Shinde has welcomed the central government's decision to ban the Popular Front of India (PFI), which seeks to undermine the country's integrity, sovereignty and law and order. The Chief Minister has thanked Union Home Minister Amit Shah for this decision.
Investigations conducted by investigative agencies have found that PFI and its affiliates are involved in serious crimes. Stating that this organization was active for terrorist activities, financing, murder, contempt of the constitutional system of the country, disrupting public order, disrupting the integrity, security and sovereignty of the country, the Chief Minister said that the conspiracy of this organization to cause assassinations in Maharashtra also came to light.
Web Title: Ban on PFI major action for links with Isis home ministry There was an assassination attempt in Maharashtra too
Get Latest Marathi News , Maharashtra News and Live Marathi News Headlines from Politics, Sports, Entertainment, Business and hyperlocal news from all cities of Maharashtra.
.