Tazaa News latest news updates,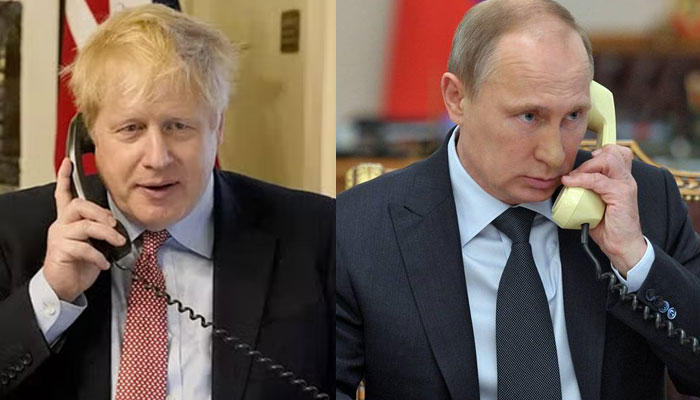 Former British President Boris Johnson has claimed that Vladimir Putin threatened to kill him with a missile before Russia attacked Ukraine.
According to international media reports, Boris Johnson has accused the Russian leader of telling me in an "extraordinary" conversation after a visit to Kyiv in February that he doesn't want to hurt you. muscle
Boris Johnson, a key aide to the administration of Ukrainian President Volodymyr Zelensky, has claimed in a new BBC 2 series, months after Russia invaded Ukraine, that it shows how the West manipulated the Russian leader years ago.
The former British prime minister also said in the series that he warned Mr. Putin during a visit to Kyiv that an attack on Ukraine would be disastrous and that Russia would face severe Western sanctions and restrictions if it did so.
He also said that I told Putin that this tension will only increase Western support for Ukraine, which means that the number of NATO on Russia's borders will not decrease.
In this regard, Boris Johnson said about a telephone conversation with Putin, Putin asked me in the call that you said that Ukraine will not join NATO soon, so what do you mean by "soon"?
"I replied to Putin that you know very well that Ukraine will not join NATO in the near future," he said.
He added that Putin threatened me at one point and said, Boris, I don't want to hurt you, but it only takes a minute with a missile.
Boris Johnson concluded: "I think the way he spoke to me at the time, in a very calm tone, showed that he was just playing with my efforts, that he was doing it to control them.
On the other hand, the spokesman of the Kremlin rejected the statement of the former British Prime Minister.
A spokesman says it is false that Boris Johnson says President Putin did not threaten him with a missile attack during the call.
.