Tazaa News latest news updates,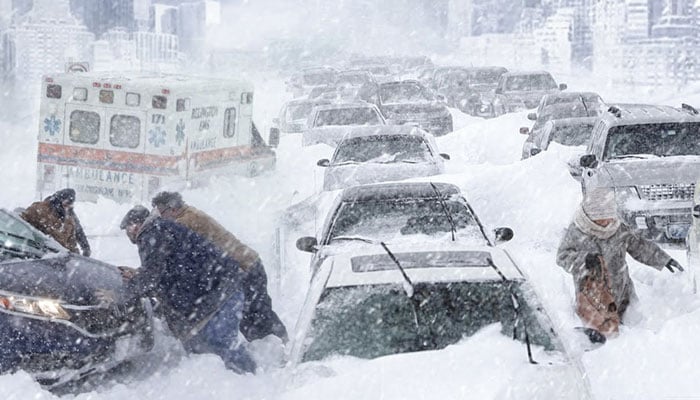 Canada and parts of the northeastern United States were hit by a severe snowstorm.
The weather in Canada will remain extremely blustery for the next few hours, with wind chills expected to reach 51 degrees in Maine.
Boston is experiencing a wind chill of minus 34 degrees, while schools are closed in most areas on Friday.
New York is expected to have a low of minus 23 degrees.
The country's meteorological department says the situation is likely to improve from Sunday.
.