What is so special about 'Chello Show'? RRR beat The Kashmir Files to the Oscars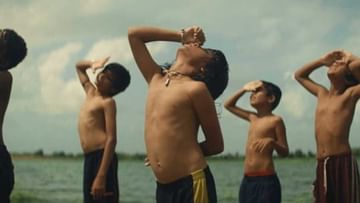 Hello Show
Image Credit source: Twitter
Director Pan Nalin (Pan Nalin) A Gujarati film by 'Chhello Show' It has been officially sent from India for this year's Oscars. Oscar's (Oscar) The film was nominated by India for the Best Foreign Language Film category. Film Federation of India General Secretary Suparna Sen made this official announcement on Tuesday. The judges headed by noted Kannada film director TS Nagbharana selected the film 'Chello Show'. 'Chello Show' had its world premiere at the Tribeca Film Festival in New York. The film will release in India on October 14.
"Today is a special night," Pan Nalin tweeted about officially sending his film to the Oscars. Thanks to Film Federation of India and Jury. Thank you for believing in my film 'Chello Show'."
What does Chello show mean?
Chello is a Gujarati word meaning last. Chello show is the last show. The story of this film is about a nine year old boy named Samay. Samay is attracted to the magical world of cinema. Set in Saurashtra's Chalala village, Samay works with his father at a tea stall at a railway station. It is a railway station where only a few trains stop, so his family is struggling financially.
Studying time does not take much mind. He goes to see a movie with his family once and this is where his passion for theater and movies grows. Here he meets Faisal, a projector operator.
Sami's mother cooks well. Samay feeds her food to Faisal and in return he allows Samay to watch a movie in the projector room. This projector room became the first cinema school of the time.
Samay's father (Deepen Rawal) wants his son to concentrate on his studies and remove the family's financial burden. But at the age of nine, Samay quits school and watches movies from the projector room. Due to his love for cinema, he makes his own projectors by playing various jugads.
The changing picture of the film industry has been shown in this movie. One can see how cinema in India has gone from celluloid i.e. traditional reel to digital and how single screen theaters are disappearing from the country, replaced by multiplexes. According to the film's director Nalin, the film Chello Show is somewhat based on his life.
The Chello show has been compared to the 1998 Italian film 'Cinema Paradiso'. In which eight-year-old Salvatore spends all his time in a theater called Cinema Paradiso. A projector operator named Alfredo shows him the film from the operator's booth. In return, Salvatore helps the operator with small tasks.
Who is director Pan Nalin?
Pan Nalin is known as the director of award winning films. He has done films like 'Samsar', 'Valley of Flowers', 'Angry Indian Goddesses' and 'Ayurveda: The Art of Being'. Pan Nalin did not take training in cinema. He learned this art by himself. He studied at the National School of Design, Ahmedabad.
In an interview to Times of India, he said, "This film is the soul of India. The story is about a boy who wants to make it big in the world of cinema and nothing can stop him." Pan Nalin took three and a half years to make this film.
.