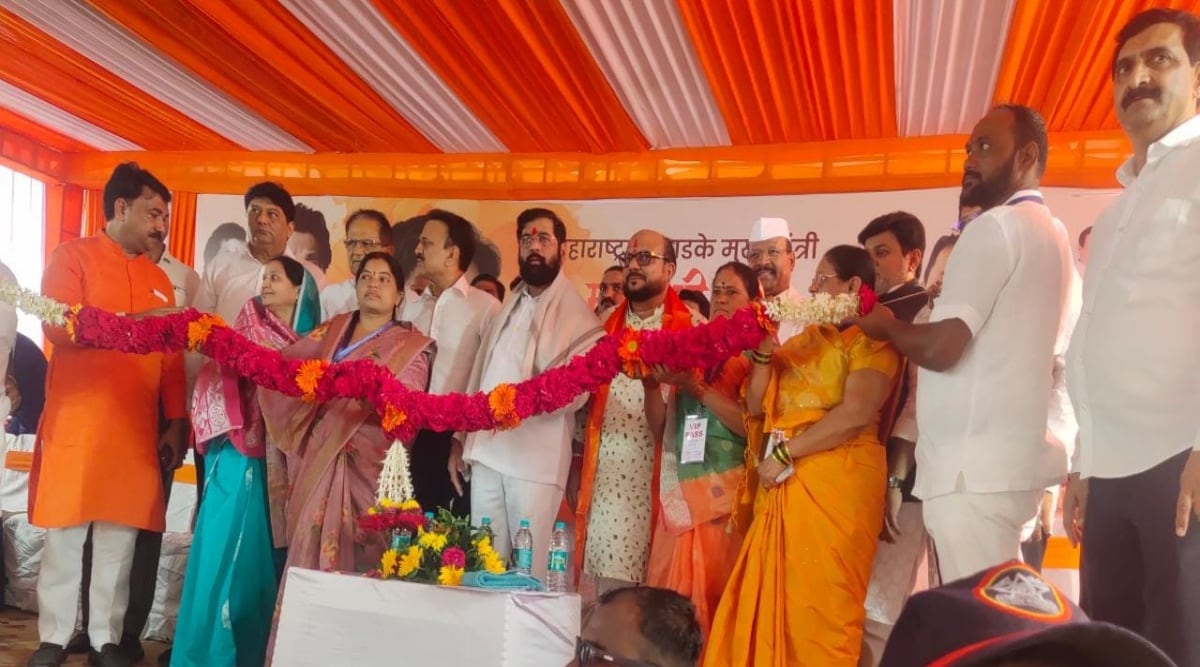 Whether the decision taken by us was the right one has been answered by the people in the elections of Gram Panchayats across the state. Chief Minister Eknath Shinde asserted that this is an acknowledgment received by our government in just two-and-a-half months. The inauguration ceremony of the Government Rest House building at Paladhi in Dharangaon taluka was held by Chief Minister Shinde on Tuesday evening. On this occasion, Agriculture Minister Abdul Sattar, Water Supply Minister Gulabrao Patil, Industries Minister Uday Samant, Rural Development Minister Girish Mahajan, Mr. Unmesh Patil along with MLAs of Shinde group in the district and officials were present.
Also Read- Shinde Group Hits Shiv Sena Again; Praveen Tidme has been appointed as the Mayor of Nashik
Chief Minister's attack on Shiv Sena
Chief Minister Shinde strongly criticized Shiv Sena party chief Uddhav Thackeray and NCP leader Sharad Pawar. NCP is going to swallow Shiv Sena. Shiv Sena will not be left now. Can wake up a sleeping person. However, without taking the name of Uddhav Thackeray, he asked how can a man who pretended to be asleep be woken up. In the 2019 elections, we fought as a BJP-Shiv Sena alliance. People elected as a coalition. Therefore, Shinde also asked the people present that with whom the government should have been formed.
.