Tazaa News latest news updates,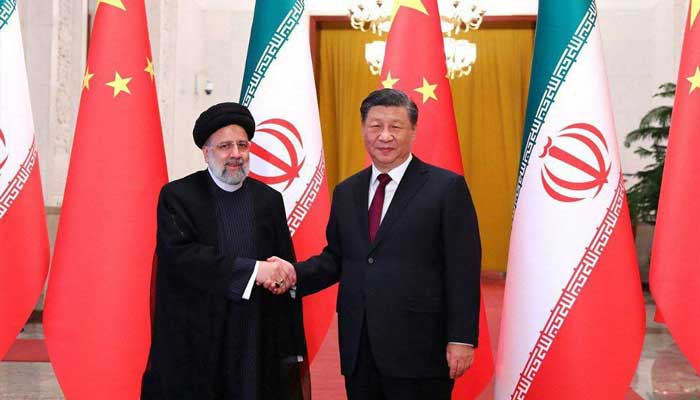 China supported the measures taken by Iran to protect its interests and rights.
Iranian President Ebrahim Raisi arrived in China today on a three-day visit and met with his Chinese counterpart.
Chinese President Xi Jinping called for a quick and appropriate solution to Iran's nuclear issue.
The Chinese president said that China will play a positive role in the continuation of negotiations for the Iran nuclear deal.
It is worth mentioning that in 2015, a nuclear agreement was reached between Iran and the world powers, in which Iran was prevented from enriching uranium beyond the specified limit, and in exchange it had to end international sanctions.
In 2018, the Iran nuclear deal was canceled by then US President Donald Trump, but after Joe Biden became president, negotiations to restore the deal are ongoing.
Before this visit, the President of Iran wrote an article in a Chinese newspaper in which both countries consider unilateral actions and unjust sanctions to be responsible for many crises and insecurity in the world.
In this article, President Ibrahim Raisi described China as an old friend.
Xi Jinping said that no matter how the regional and international situation changes, China will continue friendly cooperation with Iran.
He said that the strategic partnership between China and Iran will continue.
China says it wants to expand cooperation with Iran in the fields of trade, agriculture, industry and infrastructure.
.