Tazaa News latest news updates,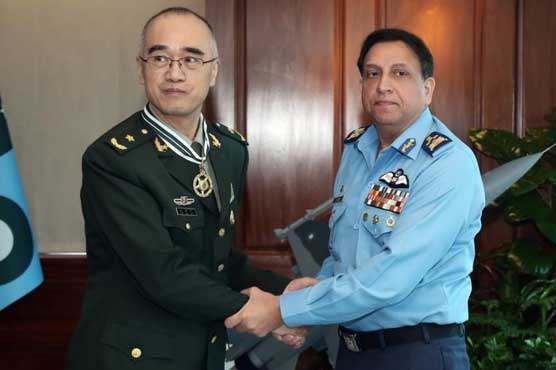 ISLAMABAD: (Web Desk) Chief of Pakistan Air Force handed over the honor of Hilal Imtiaz to the General Bureau of Military Equipment Technical Cooperation of China General Fan Jianjin.
According to the spokesman of the Pakistan Air Force, General Fan was awarded for the development of the Pakistan Air Force on modern lines. Thanks to his efforts, the balance of regional powers in the region became possible. He discussed the progress.
During the meeting, the Chief of the Pakistan Air Force mentioned his vision for the further improvement of the modern operational capabilities of this organization, and highlighted the ongoing projects in the fields of artificial intelligence, cyber and space, and according to the modern trends of the Pakistani aircraft. Force. He also gave information about practical projects for improving the operational structure.
Air Force Chief Zaheer Ahmad Babar Sidhu said in his speech that there is a historic and unprecedented partnership between the two countries, Pakistan values ​​strong diplomatic and defense relations and eternal friendship with China. Relations All issues related to peace and stability in the region are based. coordination.
According to the spokesperson of the Pakistan Air Force, the determination to further expand bilateral relations in military cooperation between the Pakistan Air Force and the Pakistan People's Liberation Army was once again emphasized in this meeting. Park.