Tazaa News latest news updates,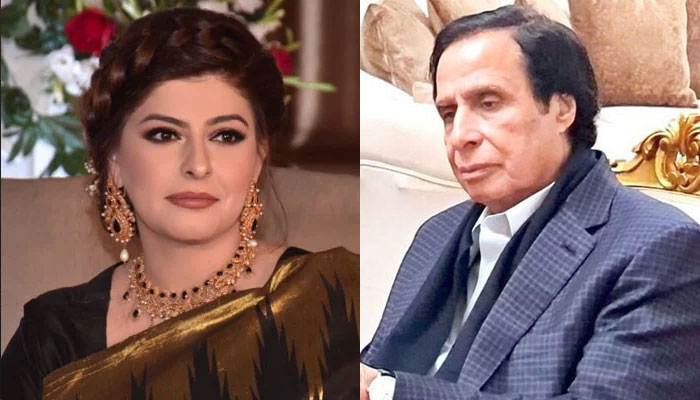 Hiba Fawad, wife of Tehreek-e-Insaf leader Fawad Chaudhry, has reacted to the audio leak of former Punjab Chief Minister Parveez Elahi and said she condemns the indecent talk.
Speaking on a private channel, Haba Fawad said that it is not acceptable to accuse Parveez Elahi Fawad Chaudhry of allowing us to rule as he should remain the Chief Minister of Punjab.
Haba Fawad said that Parvaiz Elahi claims that Fawad Chaudhry dissolved the assembly, he is not against the party policy, Fawad Chaudhry had no personal interest in it.
He said that if you say today that the assembly should not be dissolved, then you have not stood by the ideology and politics of Tehreek Insaf.
Haba Fawad said that Parviz Elohy's conversation hurt my feelings and that of my children.
Fawad Chowdhury's wife said that Parvaiz Elahi had a shameful attitude by the way he used language to judge her and her age.
.