Tazaa News latest news updates,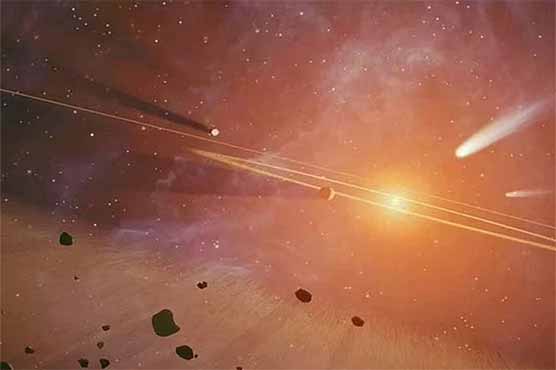 Massachusetts: (Web Desk) A new study suggests that giant balls from the outer solar system (the region beyond Jupiter) may have formed the basis of life on Earth 4.6 billion years ago.
In a study by scientists from the Massachusetts Institute of Technology (MIT) and Imperial College London, they found that these ancient meteorites are made of carbonaceous chondrite, which contains the elements potassium and zinc.
Potassium helps make cell fluids, while zinc is an essential component for building DNA.
In the study, the scientists found that 10 percent of the space rocks that collided with the Earth in its early stages are composed of carbonate chondrites, while the other 90 percent are composed of systems that are not made of carbon material, these meteorites Earth with 20 percent. potassium and half the spirit of the Earth.
According to the study's lead author, Dr. Nicole Nye, potassium is the least unstable element, while zinc is the most unstable element, both elements are considered unstable, changing from a solid or liquid to a vapor at relatively low temperatures.
The study's senior author and Imperial College London professor Mark Rehkamper said in a statement that the findings show that half of the zinc on Earth comes from material in the outer solar system.