Tazaa News latest news updates,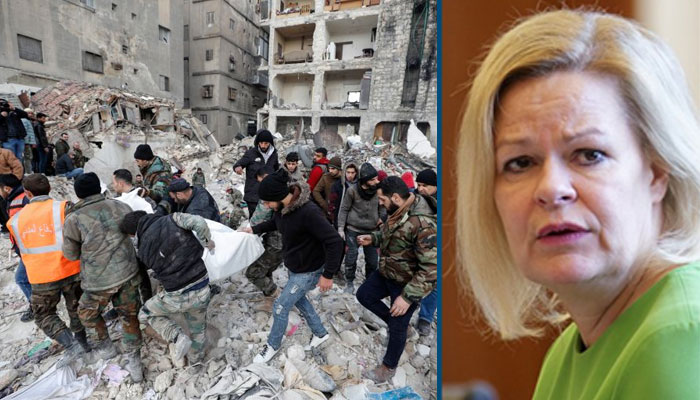 Germany has offered visas to earthquake victims from Turkey and Syria to stay in Germany.
German Interior Minister Nancy Fesser told the media that we want Turkish and Syrian families living in Germany to be allowed to invite their close relatives from the earthquake-affected areas of Turkey and Syria.
He said that this will be done according to the traditional visa procedure, but the process of issuing the visa will be simplified and the visa will be valid for three months.
Nancy Pfizer said that this decision was made on our behalf as part of the idea of ​​emergency assistance to the people affected by the earthquake.
This German decision was made after the February 6 earthquake in Turkey and Syria, which displaced millions of people and killed more than 29,000 people.
.