Tazaa News latest news updates,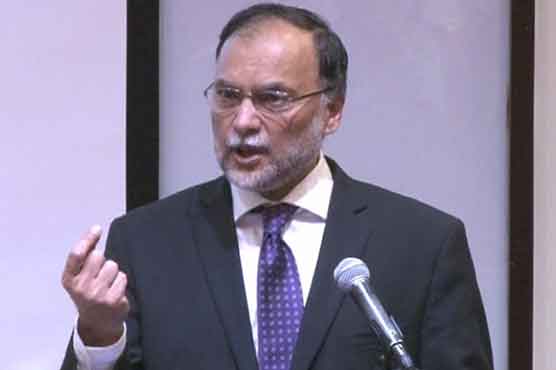 Narowal: (Web Desk) Senior PML-N leader and Federal Minister for Planning and Development Ahsan Iqbal has said that he will forget politics if former prime minister Imran Khan contests elections from Narowal.
Ahsan Iqbal, the leader of the League, while talking to the media said that 90 percent of the Narowal Sports Stadium has been completed and the accident that happened with this project happened with the economy of Pakistan.
He said that I have served the people of Narowal, Imran Niazi is submitting papers from every constituency, submit your papers from Narowal too, then see how the people of Naruwal are breaking the idol of Imran Niazi, call on Imran Khan. choose yourself, you will be so defeated by the people of Narowal that politics will be forgotten.
The federal minister said that Maryam Nawaz will return to Pakistan, she will play her role in the reconstruction of the whole country, Maryam Nawaz is an asset of the party, Nawaz Sharif will also return home soon, the whole party under the leadership of Nawaz Sharif, united, all of Pakistan should know that Nawaz Sharif has been disqualified from participating in a conspiracy.
Ahsan Iqbal further said that in 2018, Imran Khan was imposed on Pakistan by fraud and brought down Pakistan, 4 years of worst acts of revenge were carried out, billions of public money were stolen in the name of accountability.