Tazaa News latest news updates,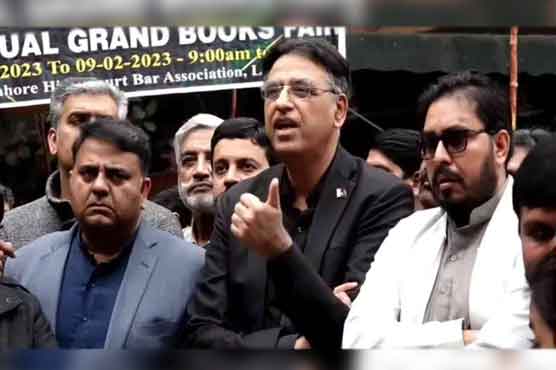 Lahore: (Web Desk) Pakistan Tehreek-e-Insaf (PTI) leaders have said that if 3 days pass, constitutional problems will arise.
Secretary General of Tehreek Insaf Asad Umar told the media in front of the Lahore High Court that the Constitution says that the election commission is responsible for conducting the elections, and in case of non-fulfillment of the responsibility, the consequences will also be written. in the Constitution.
Asad Umar said that they see political death, they can't compete with Imran Khan, that's why they don't announce the election date, Tehreek Insaf is legal, the workers should go to the constituencies and start the election campaign, elections.
PTI leader Fawad Chaudhary said that currently more than 12 million people will be disenfranchised in Punjab if the elections are not held within 90 days, Article 6 provides punishment. Constitutional rights are granted.
Fawad Chaudhary said that if the election date is not given, we should start a movement to restore the constitution, PDM will run away from the court, first the people, then the election.