Tazaa News latest news updates,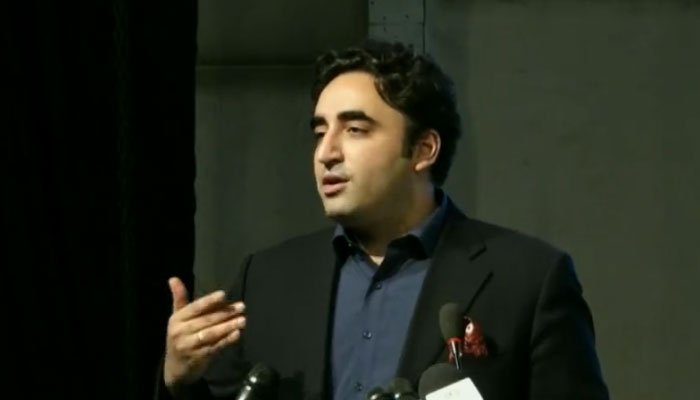 Bilawal Bhutto Zardari, the chairman of the People's Party and the Minister of Foreign Affairs, requested the international institutions and the International Monetary Fund not to drown the affected people in inflation.
Speaking at the donor conference in Karachi, Bilawal Bhutto Zardari said that a natural disaster like a flood was a torment for us before the doomsday. Such a disaster had never happened in history. One out of every seven Pakistanis was affected by the flood in Sindh. I appreciate. efforts of the Secretary General of the United States Organization.
Bilawal Bhutto Zardari said that the success of the government is that we got more than what we asked from the international organizations, more than three million people were affected by the flood, five million hectares of crops were destroyed, 1.5 million dollars was allocated for the flood. construction of residential houses in Sindh requires billions of dollars.
The Minister of Foreign Affairs said that we have received support from international organizations, especially the World Bank, negotiations between our Finance Minister and the IMF are ongoing. We hope that the negotiations with the IMF will be positive, the IMF is responsible for flood victims. They put the burden of inflation on the shoulders of the nation, because the statement of the World Bank, the IMF is requested to ease the conditions with the nation affected by flood disasters, the international organization and the IMF are requested that the flood does not drown the people in inflation.
He said that we want targeted aid for the flood-affected areas, this aid should be for agriculture, energy and mineral fertilizers, this will be possible when the conditions of the IMF, problems and solutions are solved.
.