Tazaa News latest news updates,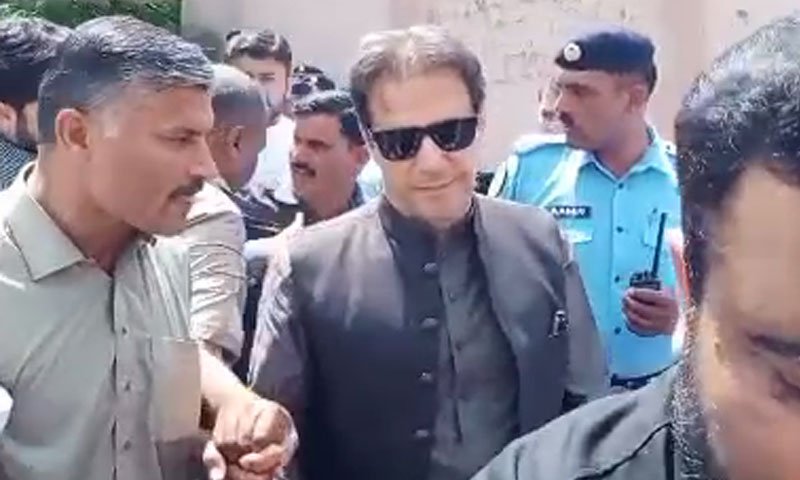 Lahore: (Web Desk) PTI Chairman Imran Khan decided to appear before the Lahore High Court yesterday.
Pakistan Tehreek-e-Insaf has announced that PTI Chairman Imran Khan will appear in Lahore High Court tomorrow for security bail.
Imran Khan's political secretary confirmed the presence of Imran Khan in the Lahore High Court.
According to the sources, the High Court of Lahore has also been approached for the disclosure of Imran Khan's security. Shibli Faroz, the leader of PTI, has appealed to the Administrative Court of Abid Aziz Sheikh.
It has been requested that due to threats to Imran Khan's life, security procedures should be carried out regarding his appearance. Imran Khan will appear in the Supreme Court after receiving a security clearance from the administrative judge.
It should be said that the one-man panel of the Lahore High Court granted Imran Khan a deadline until Monday. Imran Khan had applied to the court for a protective guarantee in a case registered in Islamabad.