Tazaa News latest news updates,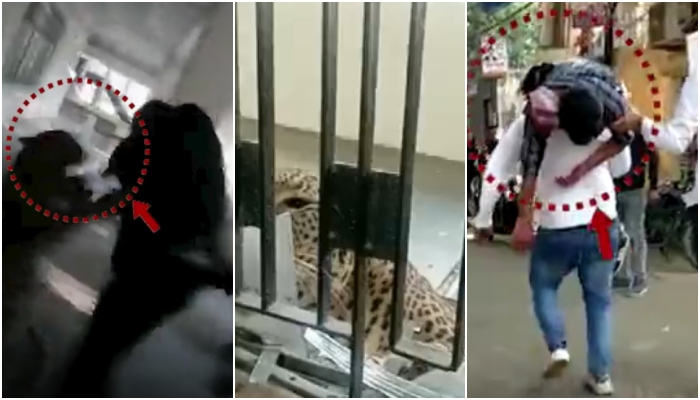 A tiger entered a local court in Ghaziabad, Uttar Pradesh, India, and attacked and injured several people.
According to the Indian media, the tiger suddenly entered the Ghaziabad district court in the afternoon, which created a crowd in the court and injured many people.
According to reports, court proceedings were halted after the tiger entered the district courtroom, and more than 15 judges had to save their lives by locking their chamber doors.
According to the media, the tiger attacked several people present in the court, as a result several people were injured and taken to the hospital.
In addition, the delegates who came to see this wild animal were also attacked by a tiger, the video of which is spreading on social networks.
According to reports, the forest headquarters and police teams are involved in the operation to arrest the tiger.
.