Tazaa News latest news updates,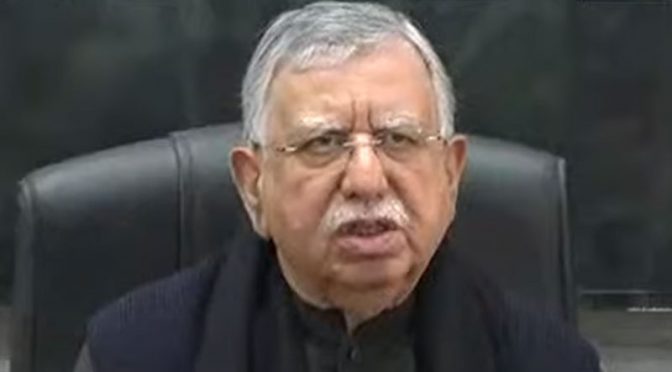 Lahore: (Web Desk) Former Finance Minister Shaukat Tareen said that the debt has increased by 4.5 trillion rupees in two days.
Former Finance Minister Shavkat Tarin said during a press conference with Asad Umar that the rupee has fallen by 24 rupees against the dollar, and the increase in the dollar will lead to an increase in inflation.
He said that in 2 days they collected 4.5 trillion rupees in debt and so far they have burdened the country with 11 to 12 trillion in debt, while increasing the price of everything they can, including petrol. .
Shavkat Tarin said that the next storm of inflation is ahead, now the prices of food and electricity will rise in the coming days and unemployment will increase further.
He said that he will introduce more taxes and the burden will be on the people. During our tenure we had the highest growth in 17 years and increased our revenue by 21% tax increase while inflation was 4%. We were given 40 months and we did it and showed it. They also have to get out of this well.
PTI leader Asad Umar said that the country has experienced inflation and earlier said that the dollar will fall below 200 rupees. According to the government's own information, inflation has reached the highest level and now it is not a problem of Pakistan's economy, but a problem of national security. I don't know what the agreement with the IMF is worth.
He said that after the court verdict, they have no choice but to go to the polls, now the government will be formed with a new authority, which is acceptable. As the situation has arisen, it is unlikely that any of the IMF's demands will be rejected.
Asad Umar said that Fawad Choudhary was selected because of his courage and honesty, but Fawad Choudhary will get bail tomorrow. Pervaizalhi made inappropriate statements about Fawad Chaudhary.