Tazaa News latest news updates,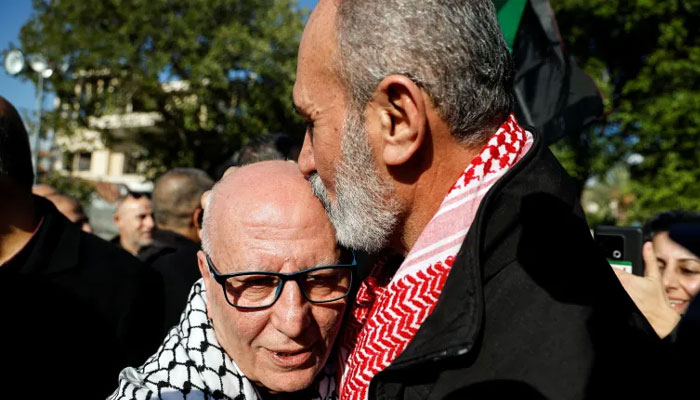 Occupied Jerusalem: The occupying state of Israel has released the world's oldest prisoner.
According to foreign media reports, the occupying government of Israel has released a Palestinian prisoner who was imprisoned in Israel for 40 years.
According to media reports, Israeli authorities released 66-year-old Karim Younis from a prison north of Tel Aviv on Thursday morning.
Karim Younes, who was arrested in 1983 on charges of killing an Israeli soldier in the occupied Golan Heights, was released on Thursday by a crowd of people and friends outside the prison.
In an interview he gave to Arab media after his release, Karim Yunis said that I have been released, but I am still from other prisons. I hope that we will soon celebrate the release of all these prisoners.
.