ITV has denied that This Morning presenters Philip Schofield and Holly Willoughby were "heckled" by people waiting in line to see the Queen lying in state.
Last week, the broadcaster released a statement in defense of the daytime duo, claiming they had "jumped the queue" inside Westminster Hall, where the late monarch lay in state before her funeral.
"They didn't jump the queue, get VIP access or file past the queen who wasn't lying in state – but instead were in a professional capacity as part of the world media to report on the event," a spokesman said.
On Friday, The Sun published quotes from queuers during Philip and Holly's visit, who claimed the couple were "heckled" by queuers.
However, an ITV spokesperson insisted this was not the case.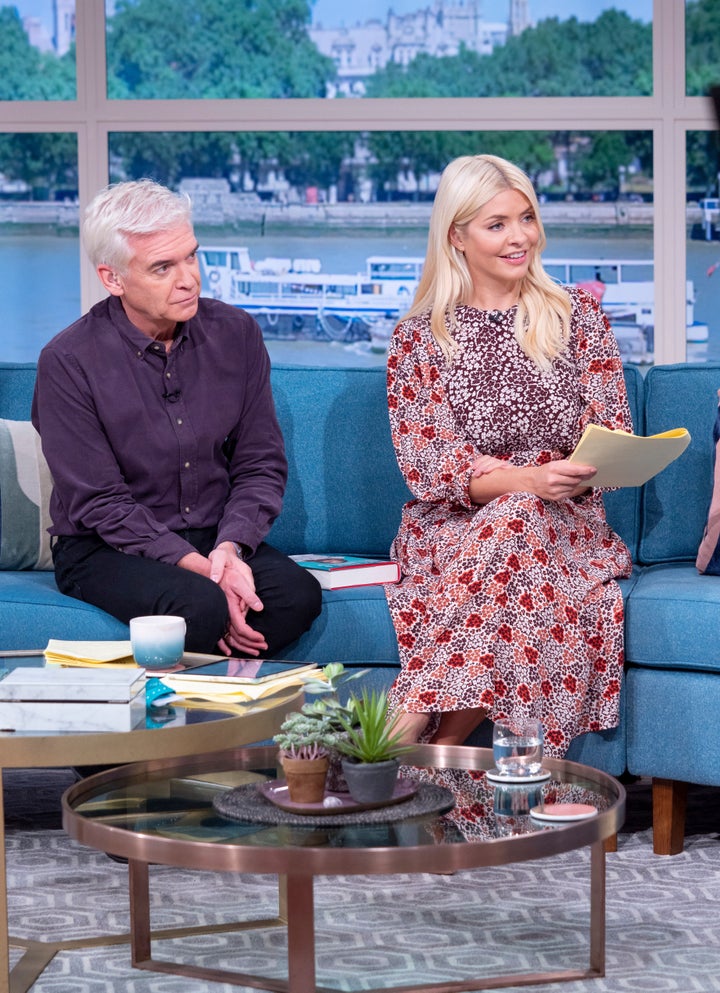 "This account is untrue and not a fair and accurate representation of what happened that day," they told Metro.
"Philip and Holly were escorted by government personnel to work from the media gallery. They did not file past the Queen's coffin and accompanied other broadcasters and national media in a professional capacity.
During Tuesday's edition of This Morning, the couple hit back after Holly insisted. This was precisely for the purpose of reporting the event for the millions of people in the UK who could not visit Westminster in person.
"The rules were that we were ushered quickly around the edges to the platform at the back. In contrast, the mourners walked on a carpeted area next to the coffin and were given time to pause.
"None of the broadcasters and journalists there took anyone's place in the queue and no one filed past the Queen.
"We have, of course, respected those rules. However, we realize that it might have looked like something else and therefore fully understand the reaction. Please know that we will never jump the queue.
.