Tazaa News latest news updates,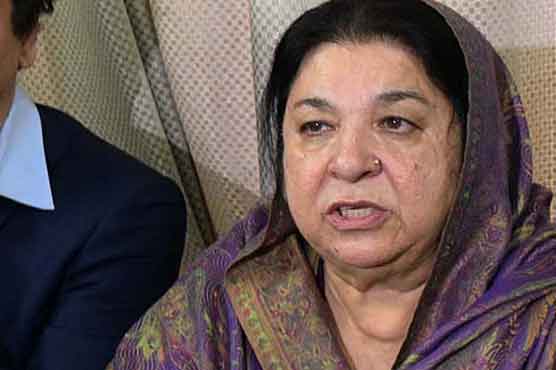 Gujranwala: (Web Desk) Pakistan Tehreek-e-Insaf (PTI) Punjab Central President and former provincial minister Dr Yasmeen Rasheed said that whenever former Prime Minister Imran Khan gives an order, we will fill Punjab jails.
Speaking to the media outside the Special Anti-Terrorism Court, PTI leader Yasmin Rasheed said that the government is not deterred from its tactics, the investigating officer has to submit the report to the court today and it has been transferred overnight.
He said that they are all trying not to get justice but we have full faith in the courts, the case will be heard again on February 14, they are trying to impose JIT from Islamabad, this interim government. Their enmity with Tehreek-e-Insaf, which was created, is known.
The leader of PTI said that the incoming government has destroyed the country, they are looking for an excuse for not holding the elections, the security forces say that we cannot provide security in the elections, security can be provided in the by-elections. why can't it be found for regional elections?
Yasmin Rasheed said that there is no precedent for the brutality of May 25, they believe that by delaying the election will be won, but every time the election is held, only Imran Khan wins.
He further said that the purpose of returning to the assembly is that there cannot be any arbitrariness in the interim government that will be formed in the federation, the decision to go to APC will be taken by Imran Khan.