Tazaa News latest news updates,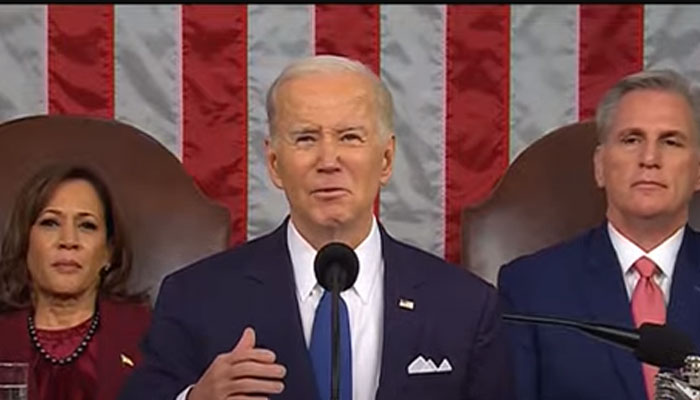 US President Joe Biden says he made it clear to Chinese President Xi Jinping that we want competition, not conflict.
Joe Biden said in his State of the Union address that we export American products, the problem of inflation due to Corona is global, we have created more jobs in 40 years.
The President of the USA said that the energy and food problems arose due to the war between Russia and Ukraine, we are in a better position than any other country in the world, we still have a lot of work to do, inflation in America is decreasing.
Joe Biden said that gas prices in the United States have fallen by $1.50 a gallon, while food prices are also falling.
He said that inflation has decreased in America in the last six months, and people's incomes have also increased. Before I came to power, there was a rumor that China's power was growing, America was weakening, and now America is at the bottom of the world. does not go
Biden said that I made it clear to President Xi that we want competition, not conflict, investing in constructive work in the industrial process is the future guarantee, China wants to dominate in constructive work in the industrial process.
The US president added that to maintain a strong global economy, we also need the best infrastructure. America used to be number one in terms of infrastructure, but then it went to 13th place, but now we have allocated funds for 20,000 projects.
Joe Biden said the projects include the construction of highways, bridges, trails, tunnels, seas and airports, while funds are also earmarked for clean water projects and high-speed internet.
The President of the United States said that the Republicans who voted against the approval of this money should not worry, they can ask for money for the projects.
.