Tazaa News latest news updates,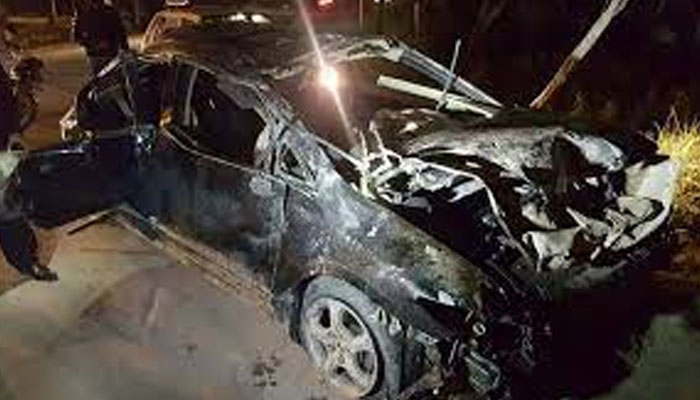 A fire broke out after two vehicles collided near Jamali Bridge on the Karachi highway, in which two people were injured.
According to the fire service, 2 cars were running on the freeway near the Jamali bridge when one car collided with the other and overturned.
As a result of the accident, the car caught fire, 2 fire engines arrived and extinguished the fire, but due to the fire, 2 people inside the car were burned and injured.
As a result of the accident, the traffic on the highway was stopped, but the damaged car was removed from the road and parked on the side of the road, and the traffic was restored.
.