Tazaa News latest news updates,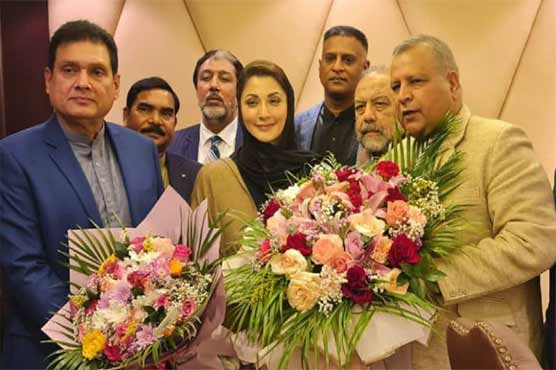 Lahore: (Web Desk) Pakistan Muslim League (N) Senior Vice President and General Secretary Maryam Nawaz will arrive in Lahore today at 3:00 PM from Dubai, the party has completed preparations for a grand welcome.
After staying in London for 3.5 months, PML-N's senior vice-president will arrive in Lahore on flight 264 of Pakistan Airline (PIA) from Dubai at three o'clock today and will be with them.
PML-I leaders and activists welcome Maryam Nawaz at Lahore's Allama Iqbal International Airport, after which she sits in a container and addresses workers in front of the airport, then proceeds to Jati Amra, while no rally is organized. is implemented
On the other hand, Lahore Muslim League President Saiful Muluk Khokhar said that millions of workers will come to welcome Maryam Nawaz, while League leader Khawaja Salman Rafiq said that welcoming Maryam Nawaz is the return of Nawaz Sharif. be a rehearsal.
It should be mentioned that Maryam Nawaz left London on Thursday and stayed in Dubai for a day.