Tazaa News latest news updates,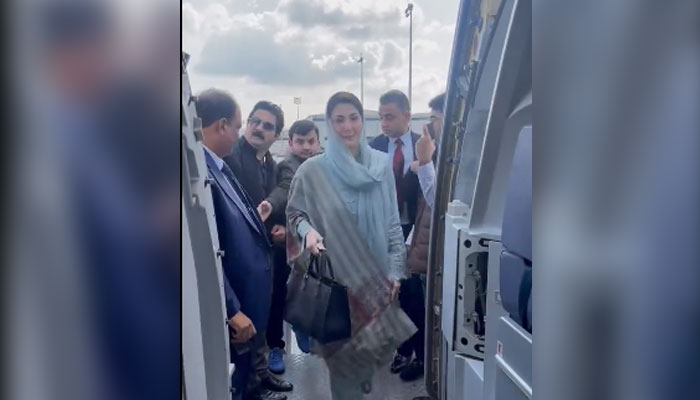 The plane of Muslim League (N) leader Maryam Nawaz left Abu Dhabi for Lahore.
Senior Vice President of Pakistan Muslim League (N) Maryam Nawaz Sharif left for Lahore on a commercial flight from Abu Dhabi.
Maryam Nawaz's funeral was delayed due to a medical emergency, Pakistan International Airlines flight PK 264 was scheduled to fly to Pakistan at 11:00 local time and the flight arrived at Allama Lahore at 03:05 and was scheduled to land at Iqbal. International airport, however, a passenger on the same route, Mohammad Harun, was detained due to a heart attack.
The medical team entered the plane, performed a medical examination of the passenger, took the passenger off the plane and took him to the hospital for further medical assistance.
Now this flight from Abu Dhabi to Lahore took off at 12:54 with a delay of one hour.

It should be noted that Maryam Nawaz, the original organizer of the Muslim League (N) spent several months in London to welcome him on the occasion of his return, the leaders of the Muslim League (N) are present in Lahore in this form. Yati Amra will be brought from the convoy that escorted him from the airport in the event of a rally.
.