Tazaa News latest news updates,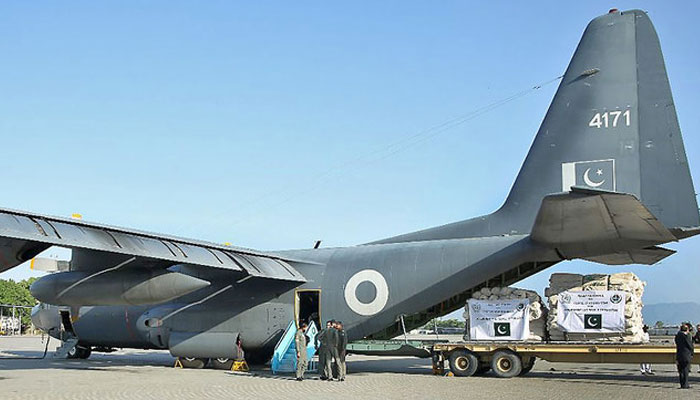 According to the instructions of Prime Minister Shahbaz Sharif, a special plane carrying relief materials was sent to Turkey.
The S-130 transports the army's search and rescue team to the earthquake-affected areas. A PIA flight will carry 50 people and 15 tons of cargo to Turkey this morning.
1122 rescue workers will be included in the rescue team.
C-130 plane from Lahore is going to Istanbul today with 7 tons of relief materials. Aid includes tents, blankets and other necessary items.
From February 8, relief materials will be sent to Turkey and Syria from Islamabad and Lahore through daily PIA flights. Ministry of Health and army medical teams are sent to Turkey and Syria.
It is worth noting that a strong earthquake occurred last night in Turkey and Syria, and many buildings collapsed due to the 7.9 magnitude earthquake, as a result of which the total number of dead exceeded 2700 people and hundreds of people were injured.
The number of victims of the earthquake in Turkey reached 1651 people, 9733 people were injured, and 3471 buildings were destroyed.