Tazaa News latest news updates,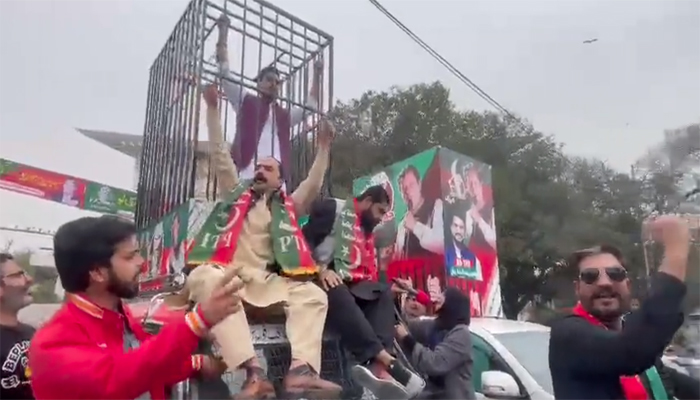 The Pakistan Tehreek-e-Insaf (PTI) movement was launched in Lahore.
PTI workers continue to arrive from the party office to Charing Cross Mall Road.
Shah Mahmud Qureshi, Azam Swati, Mian Mahmud-ul-Rashid, Dr. Murad Ras, Walid Iqbal also reached the headquarters.
The Punjab Home Department has imposed Section 144 for a week around Mall Road, Gulbarg Main Boulevard and Civil Secretariat.
In the first phase PTI reported the arrest of 5 leaders and 200 workers including Shah Mehmood Qureshi, Umar Sarfraz Cheema.
According to sources, the caretaker government of Punjab has formulated a strategy according to which there is no more capacity in Lahore jails, the arrested persons should be sent to Mianwali and DG Khan jails.
Imran tried to stop my arrest: Shah Mahmud
In this regard, PTI leader Shah Mehmood Qureshi says that Imran Khan tried to stop me from arresting him.
According to Shah Mahmood, Imran Khan told me that your position is the highest in the party, you should not arrest him.
Shah Mahmood Qureshi said in a media interview that the Jail Baru movement is a peace movement, they do not want chaos in the country, it is not appropriate to arrest someone on an illegal and fabricated case.
.