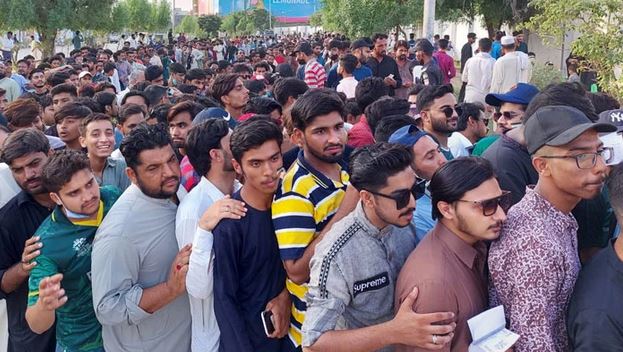 Karachi: (Web Desk) The first T20 match between Pakistan and England is being played today at the National Stadium in Karachi.
A large number of fans have started arriving to watch the match and long queues have formed outside the stadium.
Children, old people, young women have all turned to the stadium. To enter the enclosure, the fans had to go through three steps for checking the tickets.
In the first phase, police check and identity card and children's bay form are checked to confirm the tickets before entering the stadium.
Fans are allowed to take chips and biscuits into the enclosure, but water bottles, cold drinks, cigarette lighters and items that can be thrown onto the ground are not allowed.
The gates of the stadium were opened three hours before the match, but cricket fans started arriving four hours before.