Tazaa News latest news updates,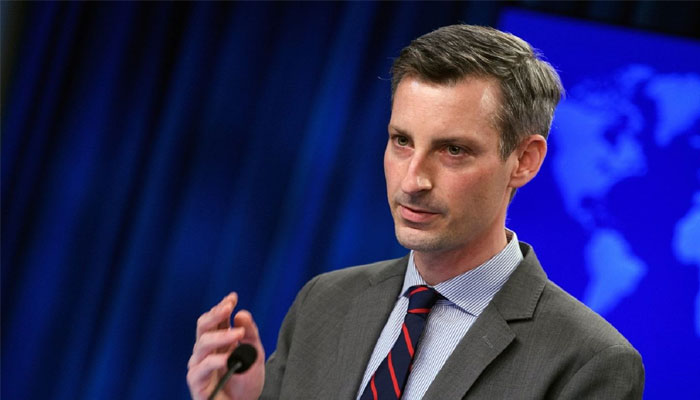 US State Department spokesman Ned Price said that Pakistan is a close partner of the US in the field of US security and Pakistan will do what is in its own interest.

During a press briefing in Washington, Ned Price said that Pakistan has the right to defend itself, terrorist groups killed Pakistanis on the Pakistan-Afghanistan border and in Afghanistan, Pakistani people suffered huge losses from terrorist attacks.
He said that it is in the mutual interest of Pakistan and the United States of America that the Taliban fulfill their promises, that the Taliban ensure that the security of the region is not threatened by ISIS, Tehreek-e-Taliban Pakistan (TTP) and Al-Taliban. Rule.
Ned Price said Ayman al-Zawahiri was in Afghanistan, we will take action against him, if necessary we will take unilateral action to counter the threat, we cannot give an opinion on what action Pakistan will take.
US State Department spokesman Ned Price said cross-border violence has caused many casualties and condemned the violence of terrorist groups, including TTT.
.