Tazaa News latest news updates,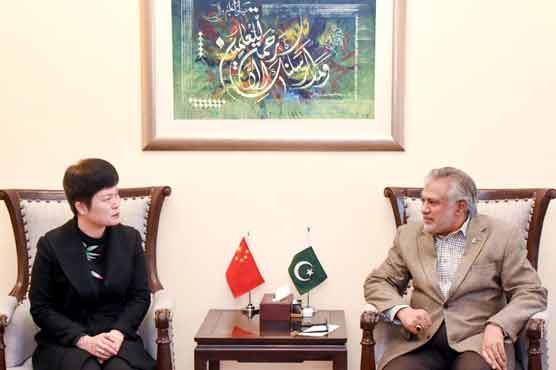 Islamabad: (Web Desk) Federal Finance Minister Ishaq Dar was met by the Charge d'Affaires of the Chinese Embassy, ​​Peng Chunxiu.
China's Federal Finance Minister Ishaq Dar said that bilateral relations between China and Pakistan are strong, and they also discussed strengthening relations in the economic and financial sectors.
Ishaq Dar informed the official of the Chinese embassy about the economic policy.
According to sources in the Ministry of Finance, in this meeting, the Chinese Embassy's Chargé d'Affaires assured that the financial assistance can be provided by China soon and both sides also agreed to speed up work on CPEC projects.