Tazaa News latest news updates,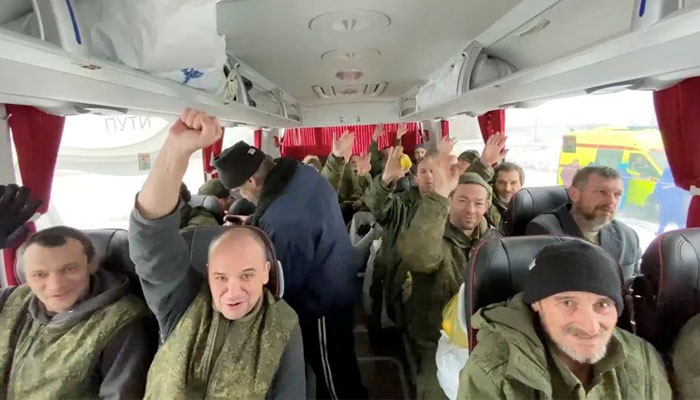 Russia and Ukraine exchanged 200 prisoners of war on Saturday, while Russia also handed over the bodies of two British volunteers to Ukraine.
According to the reports of foreign media, the chief of staff of the President of Ukraine Andriy Yermak says that 116 Ukrainian prisoners have returned to the country.
On the other hand, the Russian news agency, relying on the Ministry of Defense, said that 63 Russian prisoners were released from Ukrainian prisons.
The official representative of Ukraine Andriy Yermak wrote in his telegram that we managed to return 116 of our heroes who fought on the fronts of Mariupol, Kherson and Bakhmat from Russian captivity.
Andriy Yermak said that the bodies of two British volunteers who were killed during the war in eastern Ukraine while evacuating civilians were also sent to Ukraine.
According to the report of a foreign news agency, the Ministry of Defense of Russia says that 63 Russian soldiers, including sensitive personnel, have been released from prison in Ukraine with the help of the United Arab Emirates.