Tazaa News latest news updates,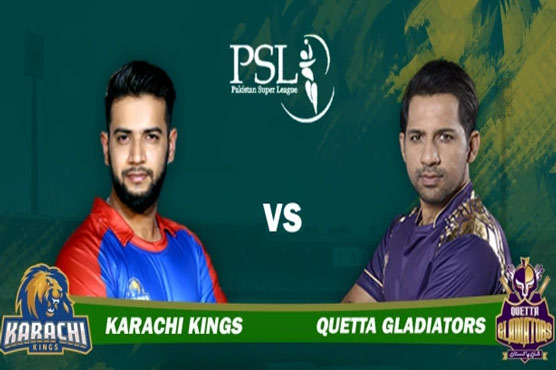 Karachi: (Web Desk) After losing the first match of PSL, Quetta Gladiators are all set to bounce back as they take on Karachi Kings today. It starts on time.
Pakistan Super League (PSL) franchise Quetta Gladiators fast bowler Naseem Shah says they didn't play well as a team in the first match, the whole tournament is left, they will bounce back.
It should be noted that on February 15 of this year, Quetta Gladiators lost to Multan Sultans in their first match of PSL 8.
Nasimshah said that he will learn from the mistakes of the first match and improve in the next match. After one match, he cannot say what to do and what not to do.
Nasim Shah said that the ball line did not work in the first game, the shot is hard, we hope to do even better in the future, every team plays to win, as a player, I try to win the game for my team.
"Performance only counts when you win," he said. Get your team to take wickets, there is no single batsman who can beat the best and take wickets.
Naseem Shah added that the pitches in PSL are good, anyone who stops runs from the pitch will benefit, every team has the best players in the world, they cannot take anyone lightly.
He said that 6 of the 6 teams are the best in PSL, Karachi and Lahore are both good teams, everyone is enjoying a good competition, there is no competition between Peshawar and Quetta, we will focus on playing with each team.