Tazaa News latest news updates,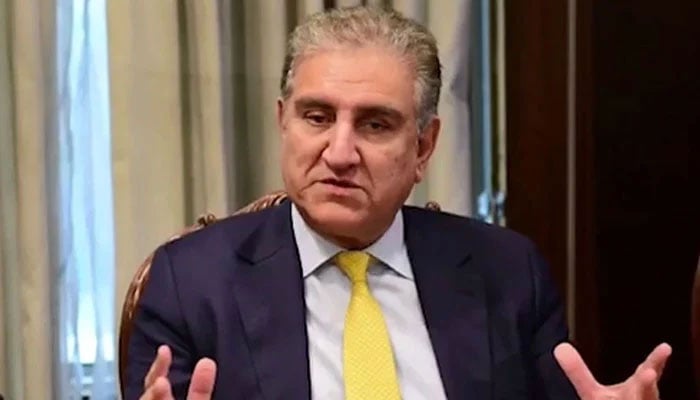 Tehreek-e-Insaf rejected Prime Minister Shehbaz Sharif's offer, did not participate in the meeting of the Apks Committee and categorically refused to come to the general conference of the parties.
The leader of Tehreek Insaf Shah Mahmood Qureshi said that a message has been received that Tehreek Insaf should become a part of the Conference of all parties.
He said that on the one hand there is an invitation to sit together about the challenges, on the other hand there is a series of leaflets that contradict each other.
Shah Mahmud Qureshi said that the HAT program should say what they want? Do we seal their failures?
Notably, Prime Minister Shehbaz Sharif called an All Party Conference (APC) in Islamabad on February 7, in which Pakistan Tehreek-e-Insaf (PTI) was also invited.
The Prime Minister also invited PTI to attend the Apex Committee meeting held yesterday.
.