Tazaa News latest news updates,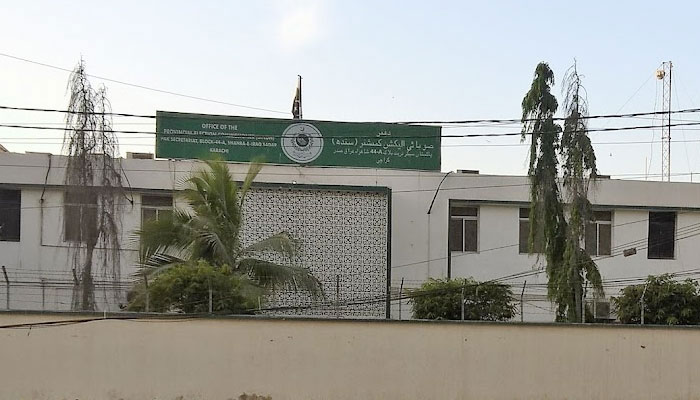 By-elections will be held in Karachi in 9 constituencies of the National Assembly, for which 187 candidates, including People's Party, Tehreek-e-Insaf, MQM and independent candidates have submitted their nomination papers.
Repeated elections will be held on March 16 in 9 constituencies of the National Assembly.
On the last day of submission of nomination documents, submission of documents by political parties and independent candidates continued until 16:00, and a total of 187 candidates submitted.
Mustafa Kamal of Pakistan MQM filed his nomination papers from constituencies NA-256 and NA-247.
Dr. Farooq Sattor presented articles from NA 252 and NA 254.
Aftab Jahangir of Tehreek-e-Insaf filed nomination papers from NA-252 and Ali Zaidi and Rauf Siddiqui of MQM-Pakistan from NA-244.
Seven candidates including Saifur Rehman of Tehreek-e-Insaf and Shehla Raza of Hizb-e-Halki and three candidates from MQM-Pakistan filed their papers from NA-242.
Mustafa Kamal claimed that this time Pakistan MQM will win the by-elections in 9 seats.
PTI reporter Ali Zaidi said whoever the people vote for should win.
After announcing the final list of candidates in 9 constituencies, document verification will start from February 10 and will continue till February 13.
.