Tazaa News latest news updates,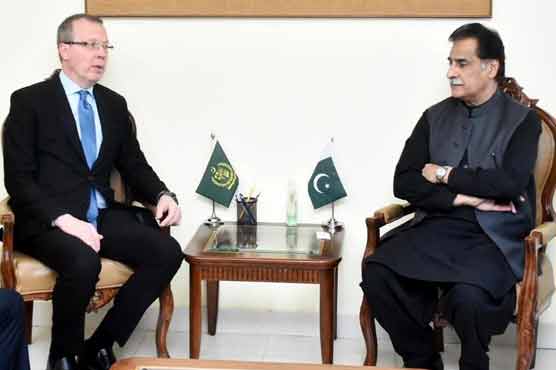 ISLAMABAD: (Web Desk) Federal Minister of Economy Sardar Ayaz Sadiq was received by Russian Ambassador to Pakistan Daniela Gench at the Ministry of Economic Affairs.
The federal minister warmly welcomed the Russian ambassador and emphasized the bilateral, economic and historical relations between Pakistan and Russia.
The Federal Minister of Economic Affairs appreciated the progress made during the IGC and said that these agreements are in the interest of both countries, the price of oil and gas will come down significantly.
Russian Ambassador to Pakistan Daniela Ginich thanked the Federal Minister of Economic Affairs and the Government of Pakistan for assisting the Russian delegation in JCPOA and said that Russia's goal is to expand trade between the two countries.
During the meeting, both sides expressed good feelings towards each other and emphasized their determination to expand mutual cooperation and cooperation between Pakistan and Russia to achieve economic, cultural exchange and significant comparative advantage.