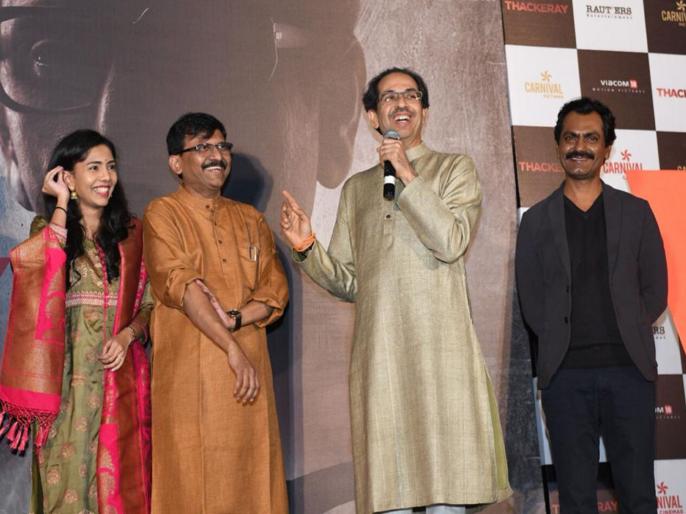 Mumbai – Shiv Sena MP Sanjay Raut, who is under arrest in the mail case, is likely to face more trouble. The ED's investigation has revealed that Raut invested the money from the alleged mail scam in various fake companies in the name of family members, associates and the main witness in the case. Sanjay Raut was arrested on August 1. He is currently in judicial custody. Raut's bail plea will be heard on Wednesday.
Financial malfeasance took place in Patrachal Redevelopment Project in Goregaon. It is alleged that the money was deposited in the accounts of Raut and his wife. Swapna Patkar, the main witness in this case, told the ED during the investigation that Sanjay Raut had released the film 'Thackeray' through the Raut Entertainment LLP company. Raut spent unaccountable money in this movie. Claimed that Raut had business interests in the liquor company acquired in April 2021.
Besides investing unaccounted money in the above projects, Raut started transferring his unaccounted money through various shell companies opened in the names of his family members and associates, Swapna Patkar said. So I am not associated with any company. Raut claimed that my daughter and wife run an entertainment company. Raut took 50 lakh rupees by showing profit through Marathi cinema. Marathi movie Balkadu was released in January 2015. This movie was made as a tribute to Balasaheb Thackeray without any profit. But this movie made a net profit of Rs 60 lakh. Out of which Raut forced me to pay a check of Rs 50 lakh from my bank account. A check was drawn in his name. Sanjay Rauta had no contribution for this movie. Swapna Patkar told ED that they forcibly took Rs 50 lakh from me.
Earned wealth from 2010 to 2012
Lands at Raigad Alibag were purchased from different owners. The actual price at the time of registration was Rs.1 crore. However, the nominal amount was shown and more than the registered amount was paid in cash. Raut is a resident of Alibaug. Using his dominance, he forced many owners to sell their land. While the total value of the land should be around Rs 9 to 10 crores, the registered value of all these land parcels was only Rs 51 lakhs. He told ED that this wealth was earned between 2010 and 2012.
So when ED asked how did you know that there was cash involved in all these land transactions, witness Swapna Patkar said that my husband Sujit Patkar was coordinating with all the land owners for cash on behalf of Raut and in many of these cases Patkar and zamindar were witnesses. He said that he came to know from Pati Patkar that Raut had threatened the land owners to sell the plots.
Web Title: Sanjay Raut invested the unaccounted money of Patrachawl in the movie 'Thackeray'?; Claims in ED investigation Swapna Patkar
Get Latest Marathi News , Maharashtra News and Live Marathi News Headlines from Politics, Sports, Entertainment, Business and hyperlocal news from all cities of Maharashtra.
.