Tazaa News latest news updates,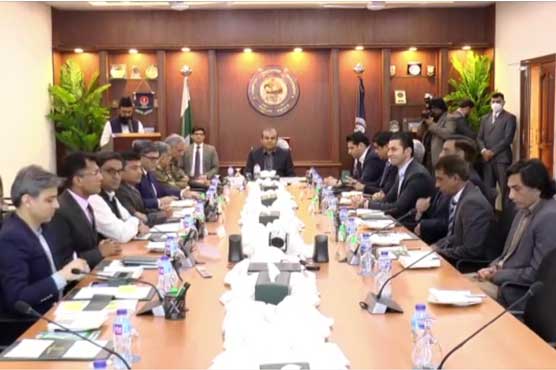 Lahore: (Web Desk) An important PSL meeting was held under the chairmanship of caretaker Chief Minister Punjab Mohsin Raza Naqvi where security arrangements for the matches in Lahore and Rawalpindi were discussed.
Caretaker Prime Minister Mohsin Raza Naqvi directed to connect cameras in Rawalpindi to Safe City Lahore like Multan and said that a 4-tier security fence will be built for PSL. traffic disruption to a minimum.
Mohsin Raza Naqvi further said that an effective publicity campaign should be conducted so that citizens are regularly aware of alternative routes during the transit of teams.
In this regard, during a briefing, the interim Prime Minister was told that passenger transport will be started from the college to the stadium for the disabled and the elderly, and lights will be installed on all the routes. With the help of 160 cameras in Rawalpindi, all the routes and the stadium are monitored.