Tazaa News latest news updates,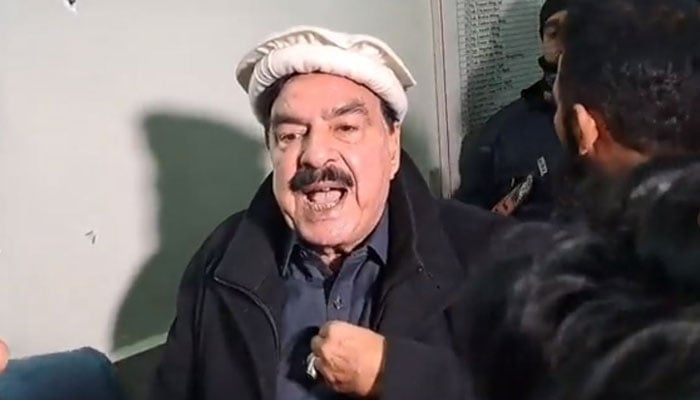 A few hours have passed since the arrest of the head of the Awami Muslim League, Sheikh Rasheed, but his energy remains the same as before.
Late at night, the police arrested Sheikh Rasheed from a private housing society located on the highway, transferred him to the Abpara police station, and then he was also taken to the polyclinic hospital.
In these cases, Sheikh Rashid made a statement in the presence of the police and severely criticized the government and also told the plan of his future actions.
Sheikh Rasheed also pushed the police twice, while videos and photos show him continuing to smoke outside the police station and the hospital.
Since last night, videos and photos of Sheikh Rashid have been published on social media pages.
It should be said that a case has been opened against Sheikh Rashid in the Abpara police station.
According to FIR, Sheikh Rashid has claimed that Asif Zardari has hired terrorists to kill Imran Khan, the purpose of which is to defame Asif Zardari, Sheikh Rashid should be arrested and investigated.
.