Tazaa News latest news updates,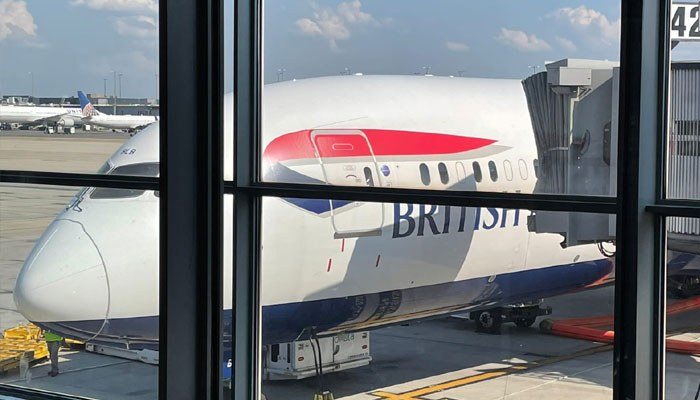 The British Airways plane, which was flying from Washington to London, made an emergency landing with the news of a fire.
According to the US aviation authority, the Boeing 9-787 Dreamliner took flight BA 216 from Washington to Heathrow Airport in the United Kingdom at 18:49 local time.
An hour after takeoff, the pilot reported smoke in the cockpit to air traffic control, after which the flight landed at Halifax Airport nearby, but the plane and all passengers were safe.
Later, the registered aircraft (G-ZBkL) was fully inspected and the aircraft was declared fully fit and the passengers were sent to their destination.
.