Tazaa News latest news updates,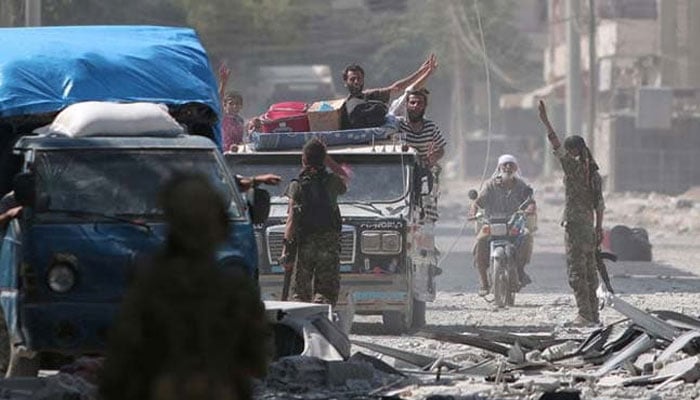 53 people were killed in an ISIS attack in the southwest of the As-Sakhna desert, in the east of Homs, Syria.
According to the Syrian state media, 46 civilians and 7 security officers were killed in the Daesh attack.
According to this report, most of the victims of Daesh attack were civilians who picked mushrooms in the desert.
According to the report of a foreign news agency, no one has yet taken responsibility for this incident.
On the other hand, the report of ISIS attack in Syria's Palmyra region was also published by the British human rights organization that monitors Syrian affairs.
According to the British news agency, the number of attacks by Daesh terrorists on women, children and ordinary people has increased in recent days. Last week, there was also an attack on shepherds, in which 16 people were killed and many others were injured. kidnapped
.