Tazaa News latest news updates,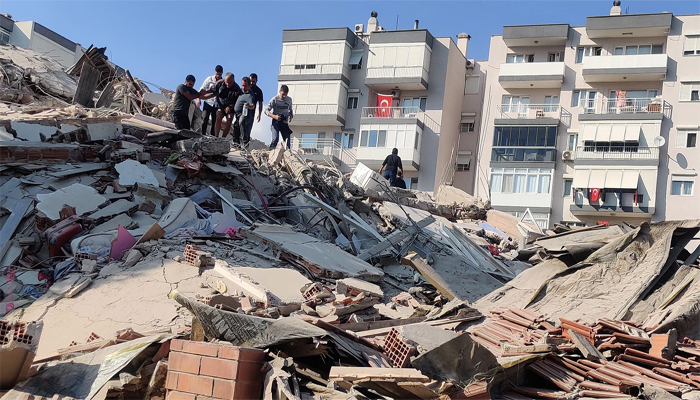 A strong earthquake occurred in the whole region, including in Turkey and Syria, as a result of which 76 people were killed in Turkey and 42 people in Syria, and tens of people were left under the rubble.
According to the US Geological Survey, a strong earthquake was also felt in Cyprus, Greece, Jordan, Lebanon and Israel.
Fears of more earthquake deaths are also expressed.
According to the German Research Center, the intensity of this earthquake in Turkey was recorded at 7.9 degrees.
In Turkey, relief operations continue in the areas affected by the earthquake, in addition to teams of rescue organizations, local people are also looking for people trapped in the ruins.
According to the information of the Natural Disasters and Emergency Management of Turkey, an earthquake of 7.4 magnitude was recorded in the southern city of Kahramanmara and its surroundings.
The earthquake struck at 4:30 a.m. local time, when most people were asleep.
As a result of the earthquake, buildings were destroyed, people came out of fear into the streets, the tremors of the earthquake were felt within 1 minute.
Aftershocks were also felt in central Turkey with a magnitude of 6.7 and aftershocks were felt 11 minutes later.
According to the Turkish state television, hundreds of people were injured due to the earthquake in the south of Turkey, while at least 32 aftershocks occurred after the strong earthquake.
.